"You Are Here" is a collaborative blog co-authored by 11 writers from across the United States, including five managing editors and six writing fellows, who joined the team in November 2015 for one-year terms.
Managing editors:
Jennifer Pelling, Pittsburgh Pennsylvania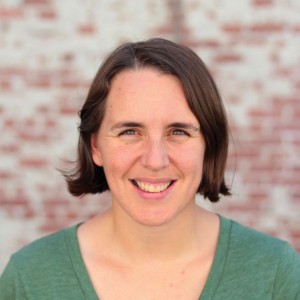 Jen is a confirmed introvert who can't seem to stop living with lots of people and other noisy critters. She, her husband, two daughters, two cats and twelve chickens have shared their home (and eggs) with twenty people (and one black lab) over the last ten years. She became a writer so that she could hide in her room, and started blogging so that people would know she was still up there.
Jen loves her city of Pittsburgh because it is surrounded by glorious green woods for half the year, and because her husband fills the wood stove regularly during the other half. She runs and bikes on the trail along the river, takes way too many photographs, and visits the zoo on rainy days.
Kristin Tennant, Urbana Illinois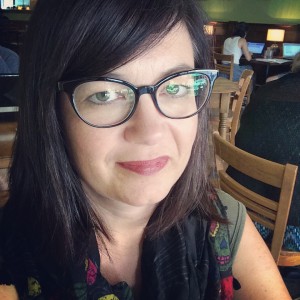 Kristin grew up in the middle of the Mitten State (Michigan!), reading everything she could get her hands on and wishing that her own life was more story-worthy—maybe that she lived in a rambling, mysterious old house, or that she had a grandmother from another country, with a thick accent and a kitchen full of ethnic aromas. As she reached adulthood, Kristin longed to live in a city on one of the coasts—anywhere other than the dull Midwest.
Today, she and her husband and their three teenage daughters are settled in a small, Midwestern university town edged by cornfields, not an ocean, but she has grown to love where she is—and more importantly who she is—in that place. Kristin's days in Urbana are filled with freelance writing in her sunroom or favorite coffee shop, learning (mostly by doing) everything she can about parenting teens, cooking elaborate feasts with her husband Jason, and feeding as many people as possible in their big old home.
Lisa Taylor Phillips, Memphis Tennessee
Lisa grew up in Hendersonville, TN, the home of Johnny Cash. He "walked the line" at the grocery store where she worked when she was seventeen.
Lisa moved to Memphis in 1980, home of Elvis, but she hasn't met him. After graduating from college with a nursing degree, she worked for several years as a pediatric intensive care nurse.
On her first and only blind date, she and her future husband—it was love at first sight for her— dined at a restaurant overlooking the beautiful Mississippi River. She and her husband, Tom, have been married for almost 30 years. They have two grown children.
Heirlooms, such as antique silver, furniture, prayer books and Bibles are treasured by Lisa. She strives to care for this family trust, as previous generations did. A wealth of stories are waiting to be to be told; it is Lisa's desire to preserve them through her writing.
On days when she is not working in the family business yelling at Quickbooks, she loves to wrestle with words instead of numbers.
Mary Peterson, Arizona desert 
Mary is trying to stay hydrated in the rural desert of southern Arizona. After being a city girl for her entire adult life, Mary has returned to her family, community, and roots in the small town where was raised.  Mary learned a lot of life's lessons through 15 years of living in a community of service, welcoming homeless pregnant women into a home and creating a place for the placeless.
Mary has a soft spot for discussions on mercy, foot pilgrimages, principles of social teaching, and human flourishing. Prone to spending too much time in her head (a downfall of doing graduate work in Theology!), Mary shakes free of herself by escaping with movies and good books. She enjoys wide open spaces, road trips, and photography.
Cara Strickland, Spokane Washington
Cara has lived in San Diego, California, London, England, and Upland, Indiana as well as in the pages of many books. Once, in college, she wrote an essay saying that she was from Narnia.
Now, she tries to live in the present as often as she can. She almost always finds a way to write about food, both as a food critic for a local magazine, and otherwise. Her palate makes her a good food writer, and an anxious cook. She is good at making appetizers and drinks (which is one reason she now has friends who are not books).
Cara moved from California to Spokane on the dry side of Washington State, with her family when she was seven. Although the pine trees smell like home, so do the palms, and yet, neither really do.
She studied creative writing in the middle of an Indiana cornfield, but she never quite got used to seeing for miles in all directions (or to the wind). After college, instead of moving to Paris to play at being Hemingway, Cara returned to Spokane and began looking for her place within it. Now, she lives within walking distance of a 90 acre park full of her own growing up memories, within a variety of freelance assignments, and inside a memoir she's writing.
You can find visit Cara at her home on the internet. The address is carastrickland.com. She'll keep a light on for you.
Writing Fellows, 2015-2016:
Shawn Smucker, Lancaster Pennsylvania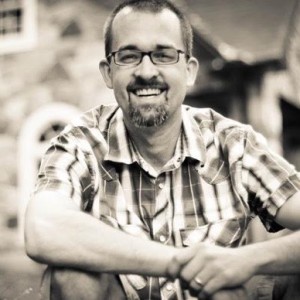 Shawn grew up in a ramshackle farmhouse with one of those enormous porches where he would sit and read far too much for a boy his age. Across the street was everything he could ever need to live an adventurous childhood: an empty church, a large cemetery, a winding creek. Every book he read during that time is set, in his mind, somewhere in that square mile.
Thirty years later, in 2012, he and his family went on a 10,000-mile, cross-country trip in a big, blue bus named Willie. They hit 38 states, made all kinds of new friends, and lost their brakes coming down the Teton Pass. He can attest to the effectiveness of runaway truck ramps.
Now he lives with his wife and five children in the middle of Lancaster, a city he has grown to love. The seven of them walk to church, walk to market, and make up stories about where the dark alleys might lead.
J. Nicole Morgan, Fayetteville Georgia
Since childhood, Nicole has had a fascination with both city and country life, loving her visits to her maternal grandparents' home in Lansing Michigan, where she could walk about the city for hours on the sidewalks, as well as her visits to her paternal grandparents' home on a farm in rural South Carolina, where she collected eggs and rode her bike down a dirt road.
Nicole long had the dream to live in a big city, and in her mid-20s she moved from just south of Atlanta Georgia to just north of Chicago, where she lived for three years (and discovered she was indeed suited to a city life). She then moved to a suburb of Philadelphia and enjoyed those scenic views for two years while earning a seminary degree.
Eventually, Nicole's desire for roots and connection led her back to her suburban hometown in Georgia. This place is home, but the other places (and the people there) still are as well.
Nicole currently works as a ministry assistant and as a freelance editor, enjoying the flexibility that allows her to pack up and work from anywhere. She spends her free time hunting thrift-stores, honing her "cool aunt" skills, and day-dreaming about her next trip. You can find Nicole on twitter @jnicolemorgan or on her blog where she talks about bodies and theology: jnicolemorgan.com
Meredith Bazzoli, Chicago Illinois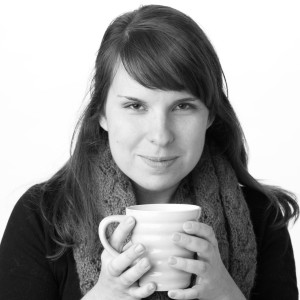 Meredith has spent her whole life orbiting around Chicago and its suburbs. Her family has longstanding Midwestern roots, both in its open farmlands and crowded city apartments. After several years living on her own in Chicago proper, she longed for the open green spaces of suburbia, and perhaps also for a slightly slower pace of living—one with more time for cozying up under blankets with warm beverages and good books.
Now Meredith resides just west of the city with her husband Drew, who grew up a Hoosier. She never thought she could marry one of those. Meredith calls herself a "recovering teacher" and has taken a break from inner city education to write, perform improv comedy, and tutor.
Life in the suburbs doesn't always fit quite right, but she seeks to make a home wherever she is, lighting candles, placing throw pillows, and inviting others to share meals around the table. Meredith also enjoys history, family stories, food flavored with rosemary, occasional handicrafts, and laughing with friends.
Most of all, Meredith seeks to start conversations about the life we stuff under the bed and keep off our Instagram feeds. Join in the conversation on her blog: www.veryrevealing.com.
Ed Cyzewski, Columbus Ohio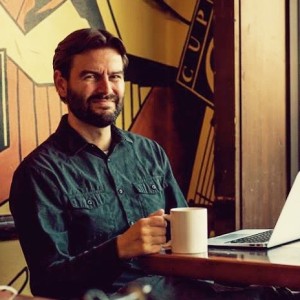 Ed writes from Columbus, Ohio, where he orders a light roast coffee six days a week from the café down the street. He's a disloyal native of Philadelphia, a wanna-be New Englander (after living the dream of hiking and cross-country skiing in Vermont for four years), and a devoted lover of New York style pizza. He values living in a city with an NHL hockey team, even if that team has set most of the records for being the worst team ever.
When he's not taking his sons to the playground, preschool, or the children's museum while his wife finishes her PhD, Ed is working on commercial and independent publishing projects. His books include: Pray, Write, Grow: Cultivating Prayer and Writing Together; Write without Crushing Your Soul; Coffeehouse Theology; and A Christian Survival Guide. You can find him on Twitter, Facebook, and his website: www.edcyzewski.com, where newsletter subscribers get two free eBook shorts.
Elena Sorensen, Denver Colorado
Elena is an unabashed book geek whose first and abiding love is folklore and fairy tales. With an MA in comparative literature, in which she studied European lore and folktales, she is always on the hunt for stories about a particular place and people, and for tales of the fantastic in the day-to-day.
Elena spent her whole life in Connecticut before marrying and moving to Denver the summer of 2015. She is happily exploring her new inner and outer landscapes as a newlywed and new Coloradan.
For Elena, "home" lies between the places she knows best: familiar New England and Colorado, where she's enjoying being a pioneer. She loves hiking in the mountains, hanging out with her husband Dan, reading long novels, and listening to old school symphonic jazz orchestra vinyls on her record player. She is currently working on a novel based on medieval tales of mermaids and is exploring the regional folklore of Colorado and the Rockies. She blogs at actyankeegoeswest.wordpress.com. You can find her on Twitter as @elenaksor.
Amy Maczuzak, Pittsburgh Pennsylvania
Amy spent the first 18 years of her life craving a home base. The granddaughter of a Ukrainian immigrant coal-miner and a deeply-rooted Scotch-Irish and German dairy farmer, Amy was born in Washington County, Pennsylvania. She grew up moving from one end of the state to the other and back again—with a brief detour into Ohio—because of her father's corporate job transfers. She credits the multiple moves with helping her to reluctantly perfect the "new kid in school" persona.
Since graduating from high school, Amy has (re)claimed her home in the hills and valleys of western Pennsylvania, along the north-south corridor of Interstate 79. She lived in Meadville, Beaver Falls, and Erie before ultimately settling in Pittsburgh. She works in Pittsburgh's East Liberty neighborhood, as a member of the marketing and communications team of the CCO, the campus ministry that changed her life during her college years.
Amy loves reading, drinking good coffee, and spending time with old and new friends, family members, and her cat, Charlotte Brontë. You can read more of her story at maegregale.wordpress.com.
Founding members/previous contributors:
Jonathan spent most of his life in Philadelphia, PA, but always identified a little too strongly with Bruce Springsteen's characters, drifting the streets of his hometown restless with wanderlust and dreams of other landscapes. A semester spent in Oregon during his senior year of college compelled him to pursue work and living situations near mountains and wilderness areas, including New Hampshire, Montana, and eventually Alaska, where he and his then-wife moved in 2003. A decade later, the state has its bared claws dug deep inside him as his two boys, Sam and Matt, refuse to entertain the idea of living anywhere else.
Jonathan has grown to love the rich, unforgiving landscape and complexities that come with the Alaskan territory, and has found in it a wealth of material for his songwriting and freelance work in Anchorage. While never entirely clear if he qualifies as an actual "Alaskan" or not, the press around his new album, Hope, Alaska, curiously finds him joining the ranks of a rather esteemed group of colleagues referred to as "Alaskan artists." Not bad for a misplaced Philly boy.
Sam Turner, Dallas Texas
Sam is a Texan. This means he wears boots 6 out of 7 days of the week. His sacred places are Texas Highways strewn with bluebonnets and canvassed by high and wide skies. He believes Tex-Mex, Shiner Bock beer, kolaches, Blue Bell Ice Cream and Dr. Pepper are proofs of God's goodness. Though he has spent most of his life living in Texas, he loves to travel. Every summer since his senior year in high school, he and five of his best friends have taken a road trip to various parts of  the country and in these moments spent on the road under the sky with friends oralone, he feels most rooted and in place.
He currently teaches 8th grade math and science at an inner-city private Christian School in West Dallas. And while almost all of his emotional energy is expended in this job, he finds energy most evenings in the pages of a book, watching baseball, or in the company of honest and passionate people. In the entirety of his life, Sam has taken only a handful of pictures with a camera but he enjoys the process of describing an image that is captured in his minds eye. In his writing, reading, and traveling, he is always searching for the deepest expressions of beauty at the bottom of brokenness, and though he generally despises mornings, he is reminded every sunrise of a promised hope.