I had just been through a broken world experience and was now living in a broken world on account of inappropriate affection that led me away from God and into sin. A father of three, a plastic surgeon by profession, a founder of a major Christian movement in the Asia Pacific region and here was I, trying to put together the pieces to do a 'make-over'—one that would look real from the outside even if it was still broken on the inside.
I am reminded of the words written by another doctor called Luke who gives a detailed account of the happenings the past nine months must have been for the mother of Jesus of Nazareth when he wrote after the visit of the shepherds in a town called Bethlehem, "But Mary treasured up all these things and pondered them in her heart".
As each day passes and the year draws to an end, I ponder in my heart what were 'all these things' that happened this year that I can treasure and the rest discard. To be honest, I will not discard anything because every 'thing' that took place in my life was of my own doing. Some people are good at burying past events but I can never seem to do that. In my field of practice, I deal with scars all the time. Scars do not disappear but only fade with time. They will always be there. But as I recall all that has happened to me, good and bad, right and wrong, I realize that they have been 'coming home' happenings that have led me to seek out the plague in my own heart and with folded hands turn to God for mercy and forgiveness.
The Scriptures remind us that God is faithful and will, with the temptation, also make a way to escape, that we may be able to bear it.
Able to Bear It? As a father, as a spouse, as a doctor, as a friend to another, the ability to bear all the scars inflicted this year can be difficult. When patients seek advice for scars, I show them scar tapes, scar creams, lasers, scar gels and the list goes on but as I treasure up all these things and ponder them in my own heart, I know one place where the scars seem to just somewhat 'disappear' and that is at Calvary, at the foot of the cross of Jesus of Nazareth. What God does not protect us from, He will perfect us through – Robert C. Frost
In a few days my second son, David, will be coming home for Christmas. Will my three children ever know what this year has been for their daddy? Will I know what the year has been for each of them as their father? But this I do know that we have a Righteous Father in heaven who knows what 'Coming Home' means when His own Son returned from Calvary in glory.
As I gather my three children together this Christmas, I have only one message for each of them: Coming Home for Christmas can only bring the fullest of glory to God when we see Bethlehem in the light of the 'Old Rugged Cross' at Calvary. Only then can we experience the full meaning of what it is to come home from a broken world and into a world of peace, love and joy where the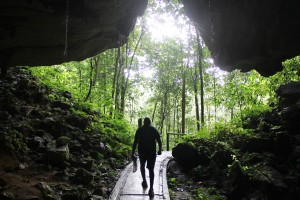 Spirit of God reigns eternal.
It is like walking out of a cave enveloped in darkness and into the dawn of the light of life. Truly a 'Coming Home' experience that is deeply engraved in the labyrinth of the soul.
*   *   *   *   *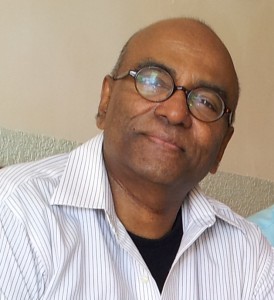 "Coming Home" was written by Charles Lee. Charles, who lives in Sabah, Malaysia, is a husband, a father, a plastic surgeon and founder of a Christian Discipleship movement called APCOD. He spends most of his time in the operating theatre, playing the guitar or cycling. He blogs at Awaken the Dawn.