New York City has iconic buildings. Movies and television shows are set there. It's a magnet for business and the arts and everything in between. Who wouldn't want to live there?
I had been to the city a few times. I had ridden the subway, wandered through FAO Schwartz, and even watched from along the route of the Macy's Thanksgiving Day Parade. So, I was comfortable with New York or at least felt confident I would be sooner rather than later.
I waved good-bye to my brother as he drove back to Philadelphia. I was in my new home, in Fort Greene, Brooklyn. Yes, it was actually a dormitory, and it was for graduate school, but I was living there. It was my new place.
The weather that first Sunday in September was storybook perfect. Blue skies, light breezes, and deep greens. I wanted to be in Central Park. I packed some reading material, found the subway stop and hopped the 'B' train. As the train rumbled along, my stomach churned with anticipation. Each subway stop was destination to be studied and stored in my memory. The reading material would have to wait.
Finally, Central Park.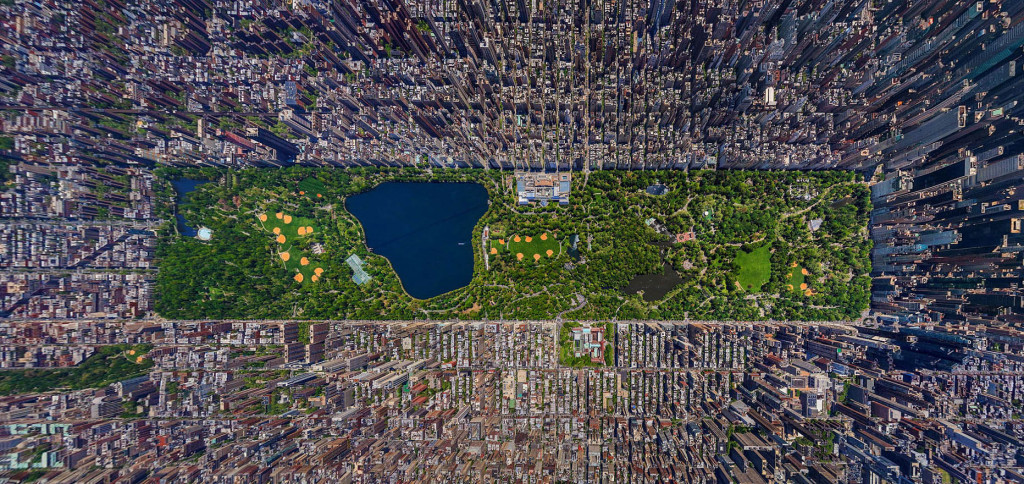 It oozed vitality. Baseball games, picnics, concerts, and walking tours. Each step further into the park revealed more. Where would the next winding path leave me off?
While more an observer than a participant in this exotic landscape, it was part of my home. And I was determined to know all I could about my new home.
A huge line of people was formed. Curious, I struck up a conversation with a girl with a pretty smile, "What are you waiting for?"
"For Shakespeare tickets."
"Oh."
"Shakespeare in the Park tickets."
"All these people are here for that?"
"Tonight's the last night, and it's supposed to be great."
"Which play?"
"The Tempest with Patrick Stewart. You haven't heard about it?"
"I'm not from around here."
We talked a while. She was cute and friendly. Her boyfriend seemed to like her too. "Hey, do you mind saving our spot for a little while? We've been here awhile and want to go for a walk."
"I don't mind." And I didn't. Waiting in line for Shakespeare tickets – did it get any more New York? With the couple gone, I took out my book and read the Fitzgerald novel I had in my bag while I noshed on my bagel. I couldn't focus. The humanity overwhelmed me.
But I knew no one. And no one knew me.
When the couple came back twenty minutes later, I was happy to see them. Their arrival meant my departure. After a, "sure, no problem," I walked away and left the park.
---
A few days later, school began. Despite my desire to go back to Central Park, I was too busy settling into my classes and all the responsibilities that entailed.
Then one night, news came of a woman attacked in Central Park. The woman had been jogging on East Drive near the Lasker Rink at 103d Street. Police had a number of details: dragged down a 20-foot embankment, killer apparently tried to rape her, violent struggle, and body found sprawled by stream under a stone bridge.
She had been dead three hours when another jogger found her. Despite all the details, police could not identify the victim, and they asked for help. Finally, her identity was discovered. She was from Brazil and was described as living a solitary life. The murder dominated headlines for weeks. The police were stumped.
Had I been there? Was this where I was walking just a few weeks back? Was I in a dangerous place? Should I have been more careful? Did the woman jog past me on an earlier run?
I was fascinated over her and the story. How could someone live in such a big city and have so few connections? How could someone be murdered in this city of constant activity, and no one see the gruesome act?
---
On a trip back home, my parents asked, "So, what do you think about living in New York?"
My answer wasn't simple. The same thing that I love about New York was the thing I hated about it. I could go anywhere and know no one. The ability to be anonymous was freeing and exciting. Trappings of expectations were gone. However, despite being surrounded by hordes of people wherever I went, I was alone. All I saw was a faceless throng.
And I wondered, "Did anyone see me?"
Larry Bernstein is a freelance writer, blogger, and educator. He and his family live in North Jersey. He writes about education and religion as well as business profiles. Really, he just likes to tell stories – both his and others. He blogs at http://larrydbernstein.com/me-myself-and-kids/ and is on Facebook at https://www.facebook.com/Writings.of.Larry.Bernstein.