Maybe it's because I moved a lot as a kid–I'm talking five cities in my first decade. Maybe it's because I'm an only child, and I've learned to expect constant entertainment. Maybe expiring quickly is just a character flaw: I seek serendipity over stability, whimsy over work, daydreams over doldrums.
But to say I fit the millennial stereotype of always going, never staying wouldn't do justice to my DNA–I'm a master of zipping through zip codes. So it probably won't surprise you that after ten years in Minneapolis, a city I love (with one tiny hiccup of a detour in Texas), I up and left. Two months ago, my family and I made a cross-country move for my dream job in a city that just happens to be somehow warmer and cheaper than Minnesota. But let's not talk about why I left or where I went. I want to talk about staying, because that's where the real story is.
People like me are good at leaving; the "let's get up and go while we can/you only live once/Minneapolis will still be here when I get back" comes a little too easily. The the real risk is in the staying. So, in varying degrees, I had been plotting this move for years. First, it was Seattle, where my in-laws moved after I got married. Next, it was San Francisco and Austin, where our good friends and good coffee lived. I even considered a jaunt over to small-town Wisconsin, where I grew up, with student-loan payoff as an excuse. Really, whatever city looked good on Instagram that day was the next destination.
My unstable relationship to place is no surprise to me, since historically, the same has been true of my human relationships. But through the confines of marriage and mothering, I've learned a few things about staying, and more than that, about loving. Even when it takes work.
As a new mom, I haphazardly resigned to the slight possibility of postponing my whimsy in favor of offering my son a stable childhood (he's lucky, right?). So we found a house on a street that felt like Narnia. We joined a church community that felt like home. We got to know the servers at our neighborhood restaurants. Little by little, year by year for almost three years, I grew some roots. I learned how to have a home.
Finally, I had let a city romance me, and like any love does, it messed up all my paradigms. What was once a launching pad for my future adventures became a home. Nights down the street at Tracy's Saloon with a baby in one arm and a margarita in the other became my upgraded version of excitement. A quick jaunt to Northeast Minneapolis became a little escape when I needed a change of scenery. Baristas at Peace Coffee who knew my name and my order added an exciting sense of rhythm to my week. Familiar became my new normal, and I kind of loved it.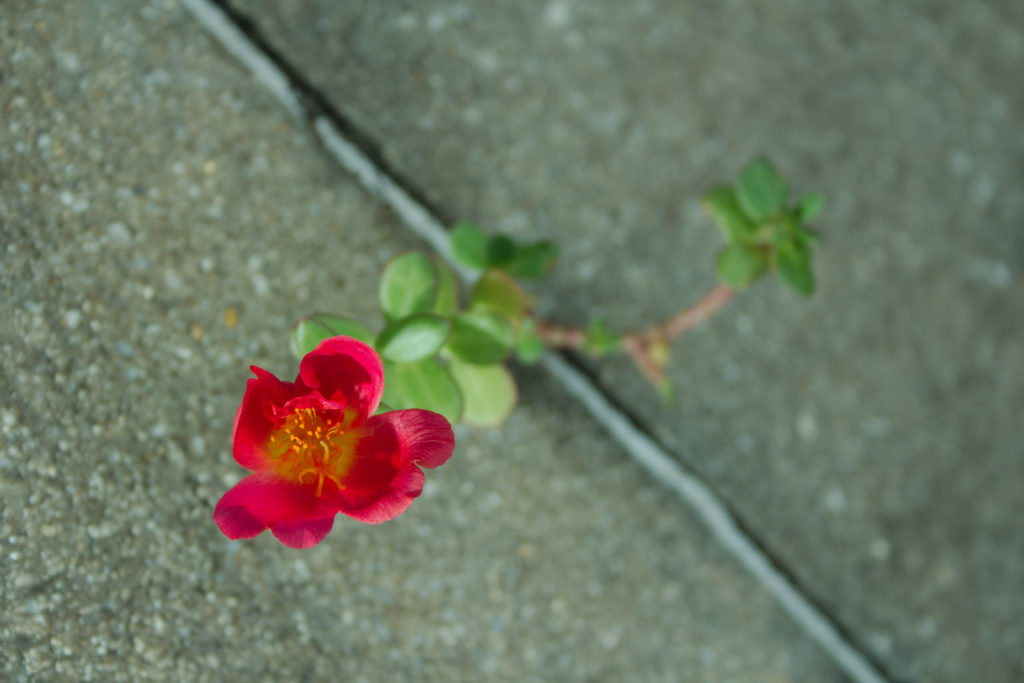 So when I was offered a writing job across the country, I knew what I needed to do. I didn't wrestle with the same doubts as I once did. I said yes to a life change that would affect me and my family profoundly. Because moving wasn't about fixing my life anymore. It wasn't about my next round of entertainment. It wasn't about running away. Because really, how could I have run away from home when I had never let myself have a home in the first place?
Minneapolis, I've left you, but you will forever be my home and my soft place to land. My backdrop for finding out, at the ripe old age of twenty-seven, that the best kind of adventure isn't uprooting, but staying put and learning to love something and let it love you. And most of all, you'll always be the soil where I grew into the brightest, most beautiful version of myself–because without roots, what flower can blossom?
* * * * *
Ashley Abramson's natural habitat is any combination of words and people. By day, she crafts content for a creative agency, and by night, she writes stories for blogs like Huffington Post and RELEVANT. She, her husband, and their toddler son make their home in Redding, CA, but you can find her online at ashleyabramson.com.
Flower photo by Halocastle in Creative Commons