Florida has two seasons: summer and January. And flip flops can (and should) be worn during both.
Cradled between the Atlantic Ocean and its more laidback cousin, the Gulf of Mexico, it quietly putters along while the states above it tromp through seasons and mark time in the usual fashion. Like Peter Pan's Neverland, Florida is a green, sun-soaked playground where April is indistinguishable from October and a staggering array of flowers blossom year-round between gumbo-limbo trees and cabbage palms.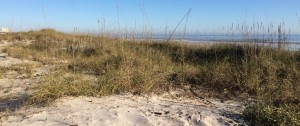 To a nine-year-old child like me, born in the grubby northeast corner of Arkansas, Florida was a revelation—a land of limitless azure skies filled with cotton candy clouds and a salt-tinged breeze. I spent days hunting for sharks' teeth at Venice Beach, trail riding through acres of slash pines and saw palmettos (always on the lookout for fat yellow spiders), tubing the Ichetucknee River, and prospecting for balls in the water hazards that dotted the state's ubiquitous manicured golf courses.
Though I grew up, the landscape changed much more gradually than I did. Sadly, once empty property is now filled with the ubiquitous, inescapable trappings of modern society—chain restaurants and grocery stores. Gas stations and home improvement warehouses. A Starbucks on every corner. But my elementary school, the place where I learned about Seminole Indians and fell in love with C.S. Lewis' The Chronicles of Narnia, is still there, a larger parking lot and bike corral its only signs of growth.
My grandparents' home is still there too, a two-story structure of weatherworn bricks surrounded by a sun-bleached and slightly warped wooden fence. It's the place where I perfected my backstroke in their kidney-shaped pool and lazed away the afternoon on a lounge chair, a bowl of Schwann's rocky road ice cream in my lap. The place where we celebrated countless Christmases and birthdays and where my aunt and uncle—and later my husband and I—were wed by my great uncle James in front of the coquina fireplace in the living room.
In a state where the Fountain of Youth burbles away, The Mouse still turns a brisk trade in his Magic Kingdom, and the seasons never change, it's all too easy to forget that time isn't a renewable resource and that, for everyone who lives there, it will eventually run out.
Between the home I love and the school I remember is a small structure—one that has served both as a law office and a police sub-station. But it is now an assisted living facility for people who have dementia or Alzheimer's disease, and my grandfather is one of the people who calls it home.
Like the beach he once enjoyed, which is siphoned grain by grain back into the sea, he is being pulled away from us by the tide of time. And there is no regaining what has been eroded, no reclamation project that can bring him back. It's a hard truth to witness in a place filled with the delightful lie of endless sunshine.
I now live in Georgia and experience the passing of time as others do—season by season. Summer lingers longer here than it does most places, and autumn is far shorter than I'd like. There is winter too, a span of months where leaves wither and fall into doleful piles, leaving their trees naked and exposed to the same cold winds that slice through my bones no matter how many layers of clothing I pile on.
But because I experience those bitter months, I'm all the more appreciative of the spring that is sure to follow. I want to cheer when the Japanese Red Maple in my front yard once again dons its ruby-colored cloak and my husband's bees begin the work of restocking their hives. Witnessing it all has helped me accept that for everything there is indeed a season, a time for everything under heaven. What is born will die. What is planted will be plucked up. I will weep and mourn at times, yes, but I will also have cause laugh and dance again. And one day, I'll live in a land that knows no seasons and where death no longer holds sway.
*   *   *   *   *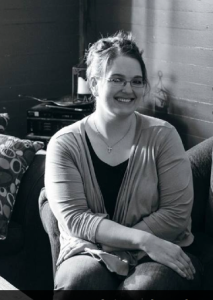 "The Sunshine State" was written by Jamie A. Hughes. Jamie is a writer, editor, and unapologetic St. Louis Cardinals fanatic who currently lives in Atlanta, GA with her husband and two needy cats. A former high school teacher, she now works as the managing editor of In Touch Magazine and is struck dumb by her good fortune. She blogs at tousledapostle.com and can be found on Twitter @tousledapostle.