During those four years that we lived in England, we specialized in the overnight flight from Newark to London, the flight I slept on but never really slept on. The flight attendants moved silently up and down the aisles while passengers murmured to themselves in their sleep and children cried out randomly. A cup of tea. An extra blanket. The person in front shifts in their seat and jams my knees. For 6 hours, 200 of us soared through the sky, racing through the night.
When we finally caught the sunlight, it slanted in through the oval windows, crept in under the small cracks where people had not pulled their blind down all the way. Our eyes were not ready for morning. Our brains told us we should still be sleeping. More tea. Hastily filled out customs forms. Stretching limbs. Out into the jet-fueled air of Heathrow Airport.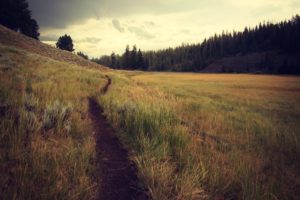 On our first return to England from the U.S., we made the mistake of giving in to jetlag. On that particular trip, we arrived at our Wendover home and slept all day, a gorgeous, indulgent, heavy sleep that felt more like drowning. We slept from 10am until 4pm in the afternoon.
But that day of sleep had disastrous consequences. For the next three weeks, we could not turn the clock around. We were awake all night, groggy all day. I almost fell asleep in meetings. I watched 2am turn to 3am turn to 4am. We vowed to never do it again. We could be disciplined. We could stay awake until bedtime.
Then we arrived home from the US on the next trip, exhausted and blurry-eyed.
"Just a little nap," I begged Maile.
"No, don't do it," she said, her head drifting back on to the couch cushions, some invisible weight pulling down on her eyelids. "Remember what happened last time?"
But by then her voice had a smoky quality, ephemeral and fading. It was like we had taken some enchanted potion. I could picture the witch waiting just outside our window, rubbing her hands together and cackling.
"We can't do this," I said. "C'mon. Get up. We have to stay awake."
"What are we going to do?" Maile mumbled from some far off dream world.
"First, we're taking a walk. And if we can stay awake until The New Akash opens, then we'll reward ourselves with Indian food."
She sat straight up, shaking her head to clear the haze.
"Indian food," she said. "Deal."
We managed to put on our hiking boots and wander up the hill from our small cottage to where a main footpath went from west to east. It was part of the old Canterbury Trail, and so many people had walked it that the path itself was pressed three feet deep into the ground. You had to climb down into that path. You almost needed help getting out.
We walked to Wendover, the closest village. The mist clung to the trees and the fields. Lonely cars traveled slowly down the narrow roads, off in the distance from where we walked. We could have been the only two people in the world. This is how the afternoon passed.
Finally, early evening. We showered. We drove to town. We walked into the garish gold and red decorations of The New Akash, smothered ourselves in the irregular Indian music, and smiled through our delirious exhaustion as the waiter brought us lamb tikka bhuna and shrimp vindaloo, so spicy it made my eyes water before I even tasted it.
It became our new tradition, our new reward. Stay awake for the Indian food.